Follow us
---
Contact us
We would love to hear from you. Don't be shy and drop us a line.
Tips for taking creative photos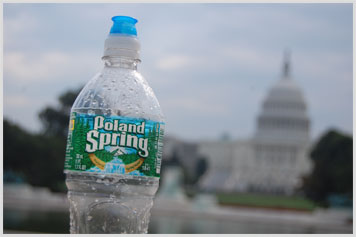 When you play Pongr, there is no limit to the number of photos you submit — remember you can be an "employee" of multiple companies, so snap away!
But when it comes to sharing game photos with your social networks, it pays dividends to be creative and entertaining.
Some ideas to inspire you to move away from basic point-and-shoot shots:
People are usually more interesting than things — Whenever possible, shoot people interacting with your brand. Got a friend who does wacky things with her eyebrows? Her facial expression while drinking a Guinness will give your pic some extra gusto.
Groups of people are even better — You likely have chosen brands that are already part of your life. When your girlfriends go hunting for the gorgeous shoes they saw in the "Sex and the City" movie, document the shopping trip. If you are a Disney lover, send in every pic you took of the kids with Buzz Lightyear and Goofy.
Even better: Babies! — Heck, babies will pose with anything. And no need to go all Anne Geddes with the elaborate costumes. Sticking a Cheerios box on their high chair or having them cuddle up with your Patagonia fleece jacket takes just seconds. Just make sure you have the parents' permission, of course.
Use famous landmarks — It doesn't matter where you live. Every city or town has landmarks "famous" to locals. If you can get the Eiffel Tower or Empire State Building in the shot, great! But a statue of a local Civil War hero will do just fine.
Bring indoor products outdoors — Take McDonald's cups on your camping trip and propose a toast around the fire. Just make sure to pack up your trash — litter is really bad for the brand and the environment, too.
Create the unexpected — Unusual juxtapositions are always fun. Bring a few dozen Little Debbie treats into your health club and pose on the treadmill. If it is a Nordic Track, Life Fitness or Cybex treadmill, you can double dip with the photos!
Interact with Advertising — If you see a bus stop with a giant cup of Dunkin' Donuts coffee, pretend to drink it. Don't be bashful. You may meet other Dunkin' fans (and potential game recruits) on the street.
Seek out celebrities — Sure, if you know Lady Gaga and she's willing to pose with your Mountain Dew, go for it! But celebrities can be college professors, police officers, firefighters, street performers, store clerks (that work for the brand) and virtually any stranger willing to play along.
Seek out cute dates — This really has nothing to do with advancing in the game, but you can score points in other ways. Pongr is the ultimate conversational ice breaker. You have an excuse to go up to any person who strikes your fancy and ask them to pose for a photo.
Make Pongr part of your road trips — Every stop for gas is an opportunity. Photo-ops can be an ongoing diversion to make travel time fly by much faster.
Your recent game photos will be displayed with your personal profile. Essentially, they become an extension of your personality. The more effort you put into your photos, the more attractive you become to other players who want to network — and perhaps to the real-life brand executives themselves!
Have a creative photo idea you'd like to share with the Pongr community? Send it to [email protected] and we may feature it on our blog, which by the way earns you 250 company shares.